Being prepared to use a firearm means so much more than just buying a gun and tracking down a box of ammunition—especially in the current political and policy environment we're having to operate in these days.
I (John Lovell) have been concealed carrying for decades; I keep up on my training and instruction, practice endlessly, and have studied concealed carry laws in depth. And still I've come to these conclusions:
• No matter how long you've owned your firearm, no matter how many classes you've taken or range hours you've accrued, you can always hone your skills.
• If you're new to firearm use (maybe you just purchased a firearm) you need to get your questions answered and find some good teaching from a quality instructor. You need to learn how to use your gun and understand the laws governing firearm defense.
• Even if you think you know the law as it regards lethal defense against a perpetrator, there is an ever-changing legal climate that varies from state to state.
To sum it up: even with the best mental and physical skills, as responsible gun owners there are inherent risks associated with our self-defense actions, causing us to seek out solutions like liability insurance for self-defense, or concealed carry insurance.
USCCA Membership
It's become apparent how critically important it was for me to become a USCCA member, even after some reluctance (because I didn't want to spend another dollar on things I already knew or would never need). Now I'm not just a proud member of this group, as a USCCA affiliate partner I'm whole-heartedly encouraging other responsible conceal carriers to join up.
Why did I join USCCA? Protectors Need Protection.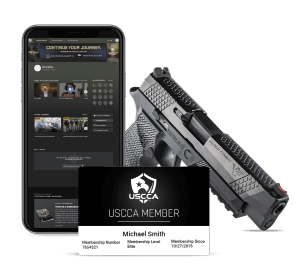 Here's why I joined the USCCA: If you are already familiar with USCCA, perhaps you initially thought of them as an insurance company. They are not an insurance company, they are a group of people that focus on education and training who fundamentally believe in the right to self-defense. Since there are risks associated with self-defense, the association purchased a robust insurance policy that their members are automatically insured on.
They are an association of other responsible gun owners and protectors, and they are intensely focused on responsibility, safety and preparedness.
They know that protectors like us take those things seriously and, in addition to becoming educated and trained, we may face legal scrutiny for the actions we take. They want us to know what we're doing in a violent encounter, and they want us to know how to act before, during, and after to keep ourselves and others safe while avoiding liability and criminality.
That's why the USCCA wants to teach you, first, how best to avoid an incident in the first place and, second, to react swiftly and lawfully if ever faced with a threat. That's how responsibly-armed Americans can stop crimes and save lives.
Simply Owning a Gun Doesn't Prepare You for Armed Self-Defense
The US Concealed Carry Association (USCCA) is an association that now has more than 600,000 members. They are dedicated to helping people make informed decisions in self-defense and protector situations.
Insurance is not your first or best line of defense against legal wrangling and entanglements.
An Ounce of Prevention Is Worth a Pounding from the Courts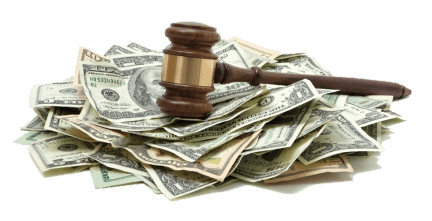 The USCCA works hard to train its members to:
Increase your situational awareness
Shoot accurately under pressure
Fortify your home against intruders
Prepare your loved ones with a home defense plan
Identify and avoid threats with enhanced situational awareness
Stop multiple attackers

Hopefully through the Warrior Poet Society you've picked up on how big a responsibility it is to carry a gun for self-defense. Hopefully you've learned at least a little bit how important proper instruction, training and mindset are to responsible use of a lethal weapon.
This is why we emphasize training hard and training smart, and the USCCA amplifies the core values that every law-abiding gun-carrying good guy should live by. They do this through in-person instruction and training and certifications, an online library of instructional videos called the Protector Academy that provides resources to impart a precise understanding of the legal maze we might have to navigate—state by state and federally.
Get access to over 200 easy-to-understand videos guided by firearms and self-defense experts wherever you are. You'll learn how to be more situationally aware so you can avoid a dangerous situation in the first place. You'll learn when you can and cannot use your firearm to defend yourself. You'll find everything you need to be your family's ultimate protector!
Become LEVEL 1, 2, or 3 USCCA Qualified via the Protector Academy, their online learning management system, you can get USCCA Membership Qualification Training at your convenience in the comfort of your home. This is another great way to expand your knowledge and training to safely own and carry a firearm.
Stay Up-to-Date on Ever-Changing Gun Laws. Gun laws are constantly changing, everywhere, all the time. The USCCA has mastered making sure their members stay informed about state and federal laws and regulations. As a responsible gun owner this is a MUST. Remember that ignorance of the law is not an acceptable defense. The USCCA Membership allows you to stay tuned and know which laws apply to you not only in your home state, but also when you're traveling. Your USCCA Membership removes the guesswork and gives you the tools you need to feel confident in your knowledge.
As a USCCA Elite Member myself, I can't tell you how many times this has come in handy. I've traveled my entire career and with the constant changes per state, I check the state laws every single time I travel!
Concealed Carry Magazine: USCCA Membership includes a subscription to Concealed Carry Magazine, the USCCA's award-winning publication. Concealed Carry Magazine offers you unbiased gun and gear reviews and reliable self-defense tips, techniques, and training drills while also featuring exclusive women-focused content with 4 extended issues per year. Available in print and digital formats.
Self Defense Liability Insurance: The USCCA helps responsible Americans like you prepare for what happens before, during and after an act of lawful self-defense. In addition to offering education and training, the USCCA has purchased an insurance policy that provides the association and its members with self-defense liability insurance. These benefits provide more than 620,000 USCCA Members with peace of mind.
With all levels of Membership, you get peace of mind of being prepared for a self-defense incident with great education, comprehensive training, PLUS you get self-defense liability insurance.* Members at all levels become insured on the self-defense liability purchased by and issued to the USCCA. The only difference between the three is how much access you get to the Protector Academy.
The Platinum Level Membership is the most popular, so we recommend starting there. When you're ready to level up, you can upgrade your membership at any time with the USCCA.
LEGAL DISCLAIMER -
*The USCCA is not an insurance company. A policy has been issued to the USCCA. That policy provides the association and its members with self-defense liability insurance, subject to its terms, conditions, limitations, and exclusions.

USCCA Community & Connection: By joining the USCCA, you instantly become part of the fastest-growing community of like-minded Americans dedicated to being their loved ones' first lines of defense AND gain exclusive access to nationwide Attorney Network and the Delta Defense Critical Response Team.
Perks & Discounts: As a USCCA Member, you'll have access to extra, unique perks that will save you money and help you keep your family safe.
Our Opinion: If you own a gun, you need the USCCA Membership to be prepared for everything you'll encounter before, during, and after a self-defense incident. The US Concealed Carry Association is the only organization in it's space that emphasizes the importance of being trained and programming that education and training into your mind so you can respond quickly, confidently, and legally.
Remember, all self-defense situations are dynamic. They unfold quickly, and violently.
Can you imagine what will happen to crime in America when that many good people are not only carrying, but are RESPONSIBLY armed and properly trained?
Can you imagine how violent crimes like home invasions, robberies, aggravated assaults, sexual assaults, and more will decrease as criminals realize the likelihood their victims are armed is increasing?
Join Now
Here's the bottom line... The USCCA is all about helping responsible gun owners avoid danger, save lives and protect their loved ones. And I understand that the way we go about achieving this goal can sometimes seem complex.
Here it is, said simply by USCCA President and Founder Tim Schmidt, "Our goal is to educate and train you to be a responsible gun owner. That is work we are doing with you every day. And in the event you must defend yourself or your loved ones, the self-defense liability insurance will empower you to pay for the best attorney for you and your specific situation.
I want our members to feel confident that they are with the right company! A company that shares their American values and focuses on not just helping you after the fight, but preparing you and hopefully keeping you out of the fight!"
Add this critical tool to your self-defense arsenal TODAY!

When you activate a risk-free USCCA Membership today:
You get instant access to the best firearms, concealed carry, and home defense training and education systems in the nation.
You'll save time, save money, and cut out the guesswork with checklists and guides for everything from fortifying your home to doubling your accuracy.
You'll immediately become an insured on a self-defense liability insurance policy as an automatic membership benefit.
You'll benefit from world-class customer support, and a private number for the Critical Response Team that you can call 24/7/365.
You'll get rewarded with member-only perks like complimentary shipping, a Concealed Carry Magazine subscription (valued at $79), and complimentary entry to our annual Concealed Carry Expo.
You'll also get discounts of up to 30% on the new gear you want most, from partner brands like Sig Sauer and Galco Gunleather.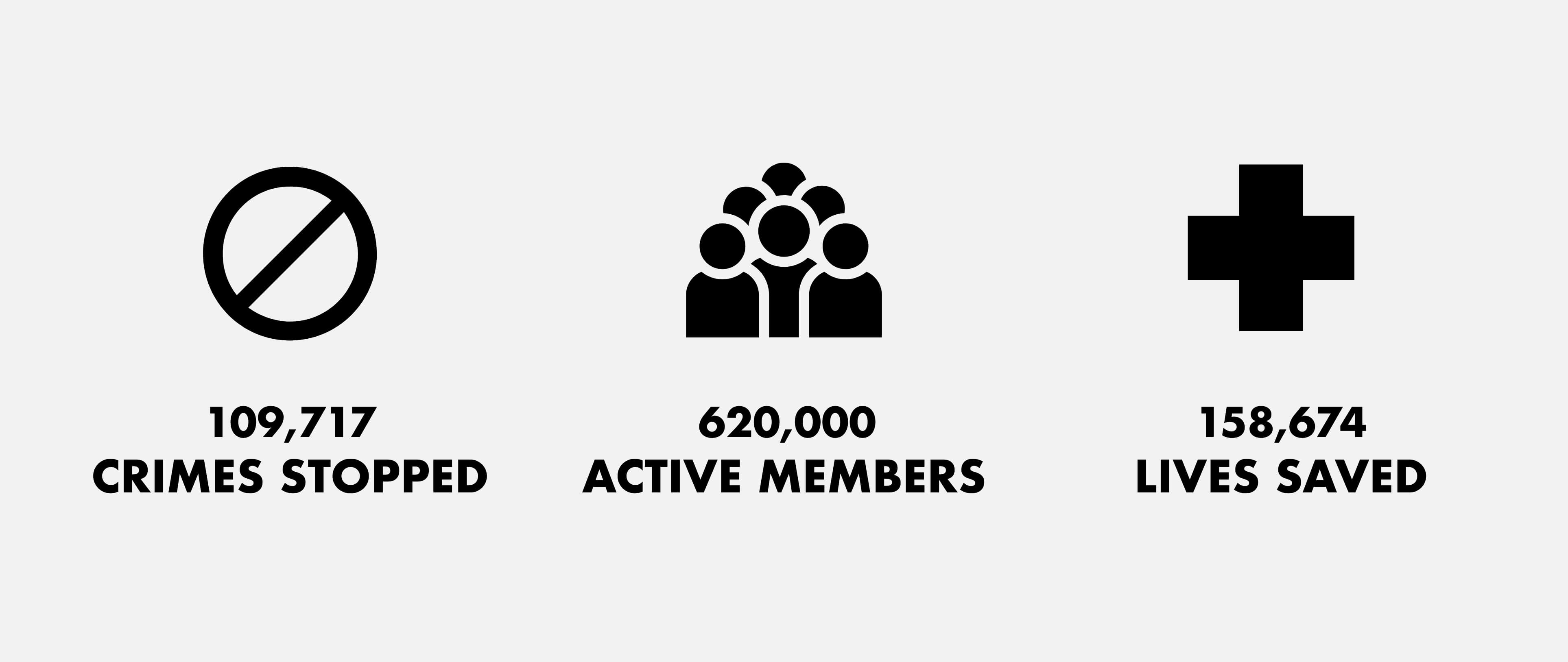 USCCA Membership is 100 Percent Satisfaction Guaranteed
Thanks to USCCA's Bulletproof Guarantee, you can take 365 days to make sure your membership is worth every penny.
If you're not fully satisfied, just let them know and you'll receive a prompt and courteous refund.
Cost of USCCA Membership
I thought it important to add, that USCCA has a Gold, Platinum, and Elite memberships that cost:
$299 per year for Gold (or $348 if you choose monthly payments of $29),
$399 per year for Platinum (or $468 if you choose monthly payments of $39), and
$499 per year for Elite (or $588 if you choose monthly payments of $49).
Additionally, I was able to add my wife as a member for a significant discount for the year (sorry I forgot the exact number, but I know it was cheap).
Is USCCA Membership Really Worth It?
I personally think I spend way too much on all sorts of subscriptions, DO I REALLY NEED THIS?
Maybe not, but since I carry a gun every day, I cannot help but read the terrain.
Folks, we live in an age of non-accountability.
One of the most surprising things I learned from a recent interview I had with renowned author and attorney Andrew Branca, is that you can be perfectly in the right and still lose everything you've got. Consider this haunting quote from Branca's famous book 'The Law of Self Defense':
"Beginning before the smoke has even cleared, the justice system kicks into gear like a massive steam-era machine, with monstrous gears and pistons, to evaluate your actions under a microscope and crush you for a misstep."
Every move you make when faced with a self-defense incident has to be calculated, rehearsed, and executed to perfection. Anything less puts your life and freedom in jeopardy.
You must be educated and trained to react or respond appropriately and within the confines of the law. And even then, you're going to be accountable for your actions. Indeed, it's very possible that you're going to have to defend your actions in court. That may seem jacked up, terrifying, or even unjust, but it's the world we live in.
If you want to be truly prepared, become educated, trained, and insured.
Train Hard. Train Smart. Get Insured. Join USCCA.