The War Poet Pistol
EDC, competition, AND duty carry in 1 gun
The WAR POET pistol is everything a serious shooter wants in a gun, but without the high Gucci-Glock prices. The firearm is the collaborative effort between former Army Ranger John Lovell, Sportsman's Guide, and Shadow Systems. Key features (listed below) contribute to making this pistol a fantastic 'catch all' for those interested in EDC, duty carry, AND competition shooting.
Key Features: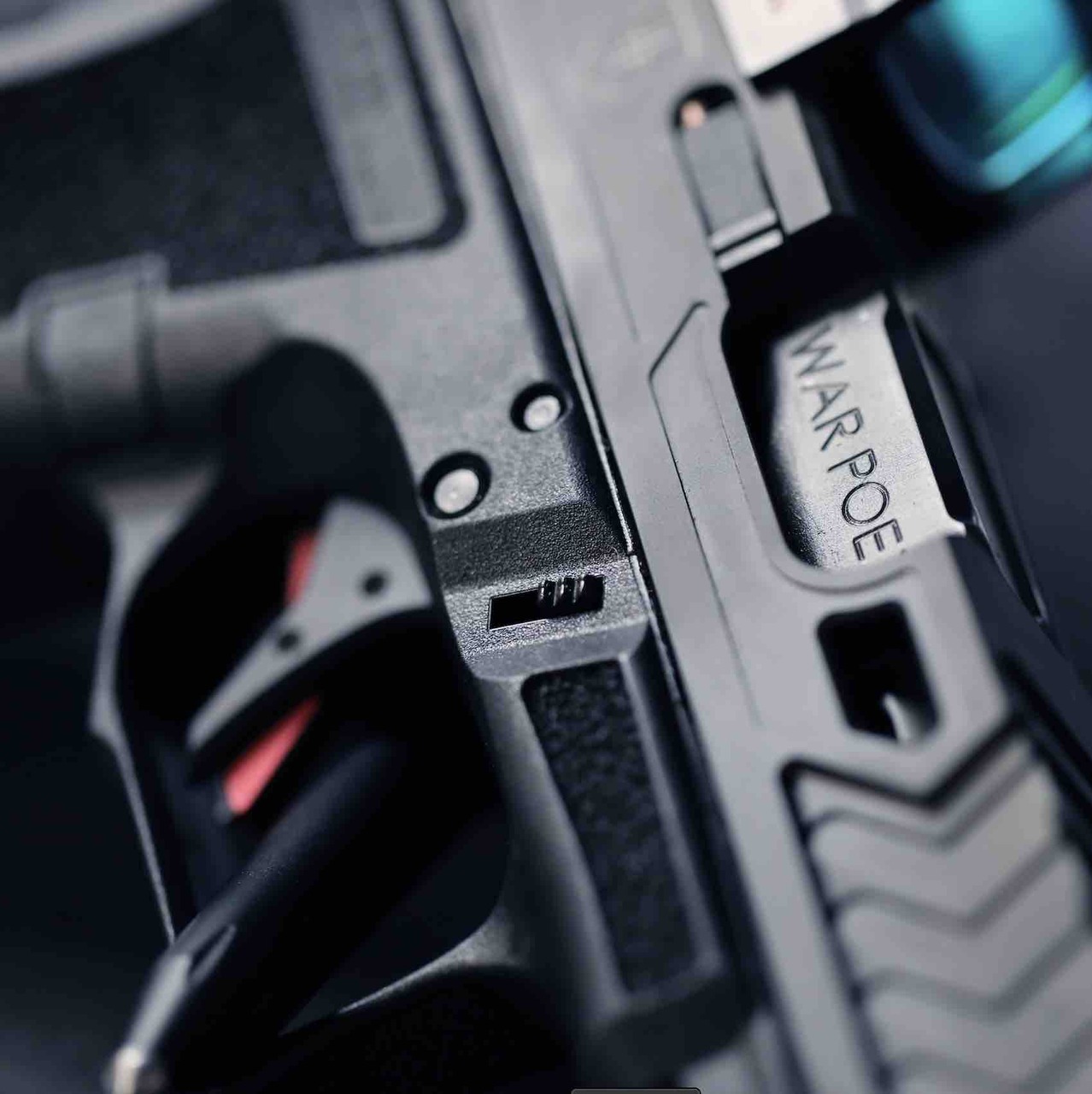 Upgraded iron sights – Equipped with metal sights featuring a solid black rear and a high-visibility green outline tritium front.

Optic ready – Compatible with Trijicon RMR or the Holosun 507c. You have the option to buy your WAR POET pistol with the Holosun MRDS, or buy it without an optic.
Upgraded trigger – The trigger consistently gives a 4-4.5 lbs trigger pull using a stock weight striker spring. The trigger take-up has been slightly reduced, but does not compromise internal safeties so it remains drop safe and carry safe.
Adjustable Point of Aim – Allows the shooter to adjust the gun to their natural point of aim. The replaceable palm swells (similar to the M&P platform) allows each shooter to adjust the grip angle and size of the pistol grip for a perfect fit for you. This is a

huge step up

from the Glock backstrap system.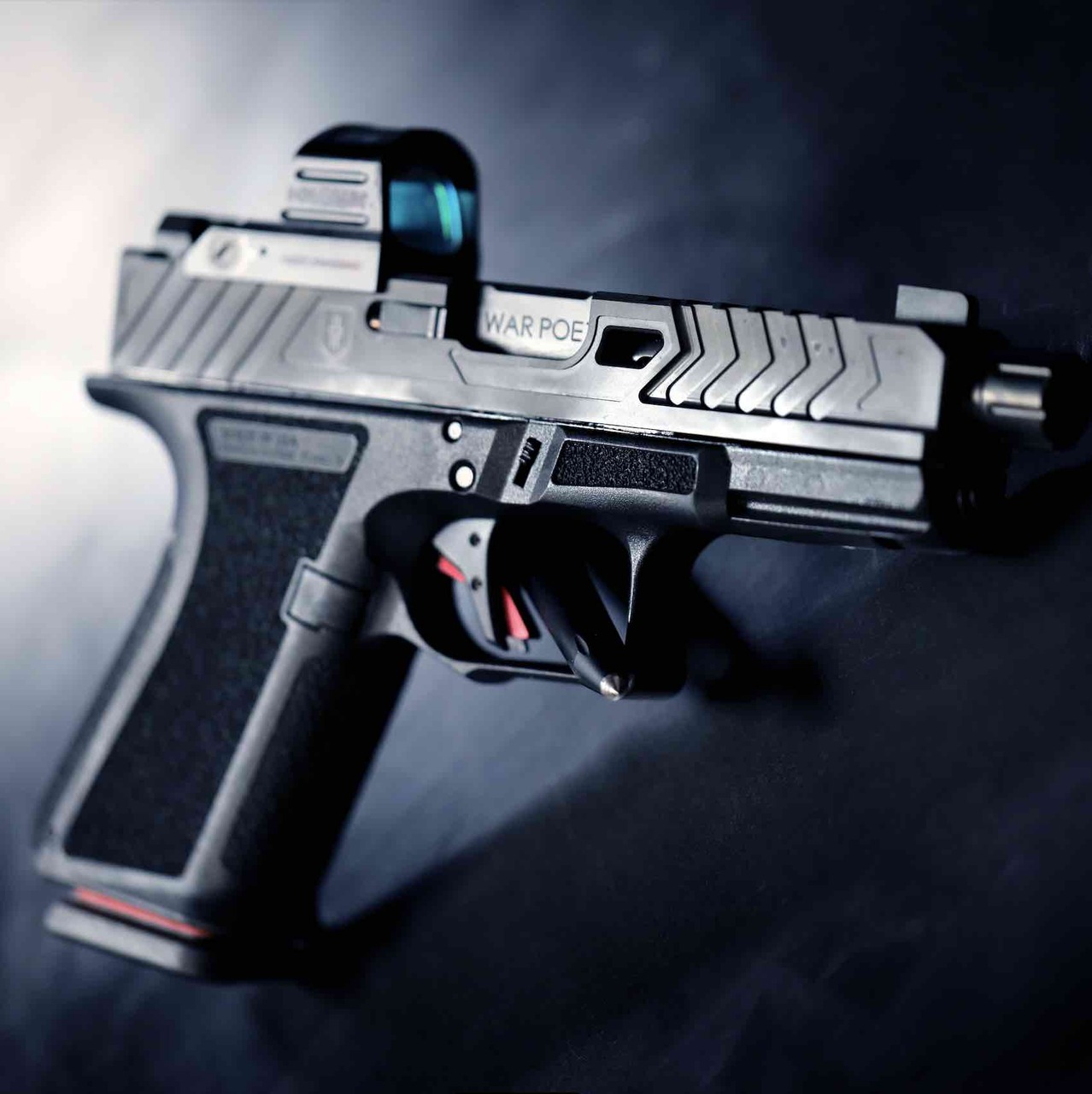 Reshaped pistol grip – The finger groove removal, undercut trigger guard, and textured grip form a solid, low-bore axis grip for faster shooting.
Match-grade, threaded barrel – A machined 416R stainless steel barrel with a tighter lug and barrel hood fitment gives increased accuracy without sacrificing reliability.
Upgraded slide work – The WAR POET pistol is not just a top performing firearm–it is also a work of art. Front cocking serrations allow press checks to be easier while window cuts reduce slide weight for better reliability and performance. Additionally, the Warrior Poet branding gives the pistol a classy look, rich with meaning.
Magwell – The magwell removes snag points and flares out to aid in faster and more consistent reloads. Furthermore, it remains slimmer than competing magwells for better concealment.
Get the WAR POET Pistol
Because this is a production gun (not simply an extremely upgraded Glock), the price point for all the features above can still be had for under $1,000. It would be extremely difficult to even get half the included upgrades for that price.
Got a holster? Check out the Warrior Poet Axis Elite Holster.