The combat-tested and weekend warrior-approved Stock Sock provides a convenient storage accessory for your rifle. It expands to keep mission-essential items ready and accessible during hog hunts and tactical scenarios, all strapped securely to your rifle stock. The Stock Sock was the brainchild of our friend and colleague Sam Houston, a combat veteran who came across the Stock Sock idea on deployment in Afghanistan.
Convenience can be life-saving in tactical scenarios, and that's why veteran Sam Houston developed the Stock Sock. He noticed home-made versions of the accessory being used by Special Forces in Afghanistan, and after deployment he began devising his own variation, with certain clientele in mind—from military and law enforcement to the clients he was guiding on night-time, night vision hog hunts in the swamps of northern Florida.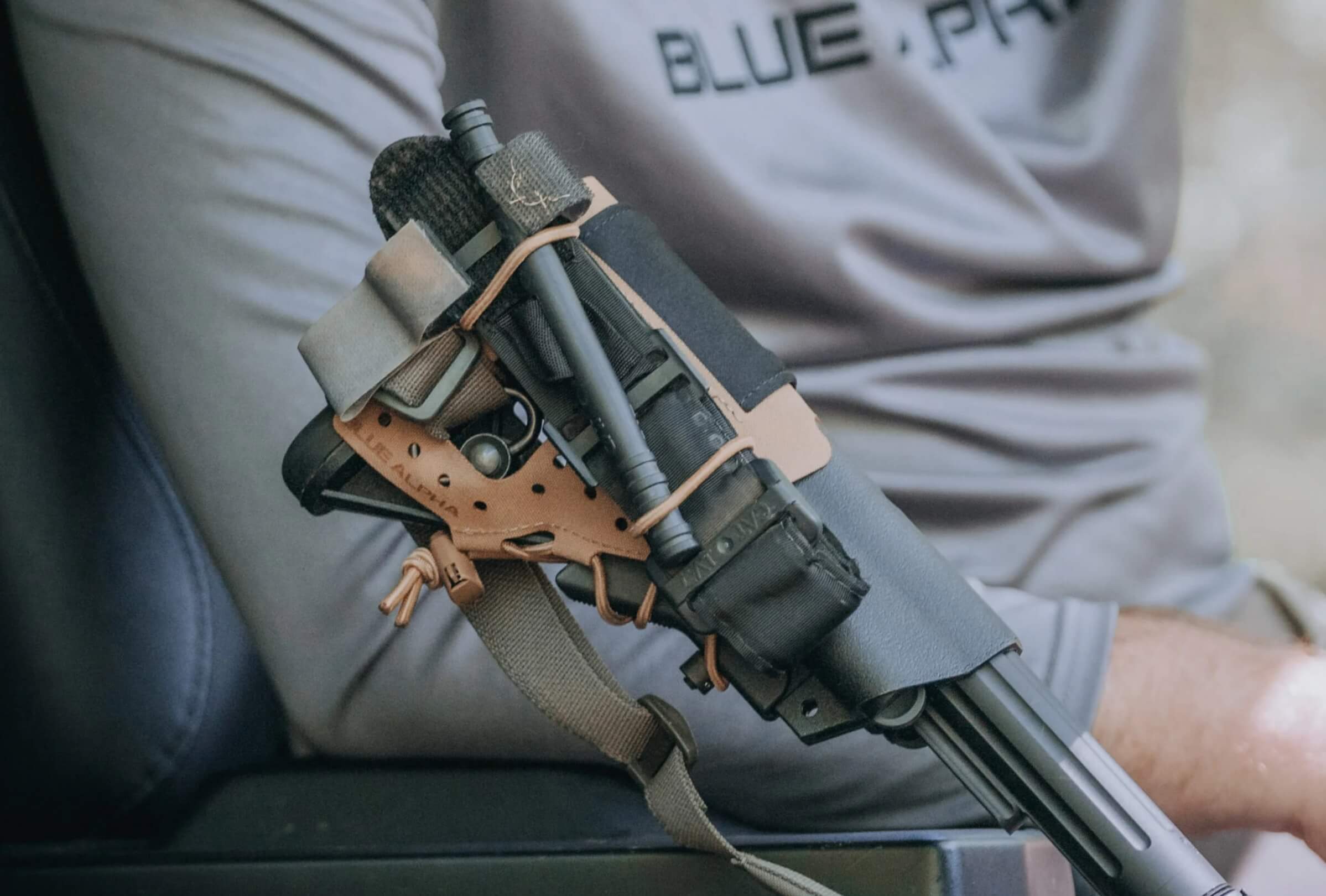 A Modular Platform for a Variety of Accessories
Military and law enforcement will find this product useful in a number of ways, especially in quick reaction situations with a pre-staged rifle in a patrol vehicle when critical seconds are ticking down in a tactical scenario.
The Stock Sock's modular platform allows for expansion and can fit a variety of items, such as a chem light or med kit. But it's proven invaluable at the range and out in the field on hunting expeditions as well when Chapstick or a White Claw were the greatest need of the moment.
In addition to its tactical applications, the Stock Sock, even when empty, provides added comfort and padding while shooting. It serves as a cheek pad, providing more contact with the rifle when looking through sights—running and gunning or in the prone position for distance shots.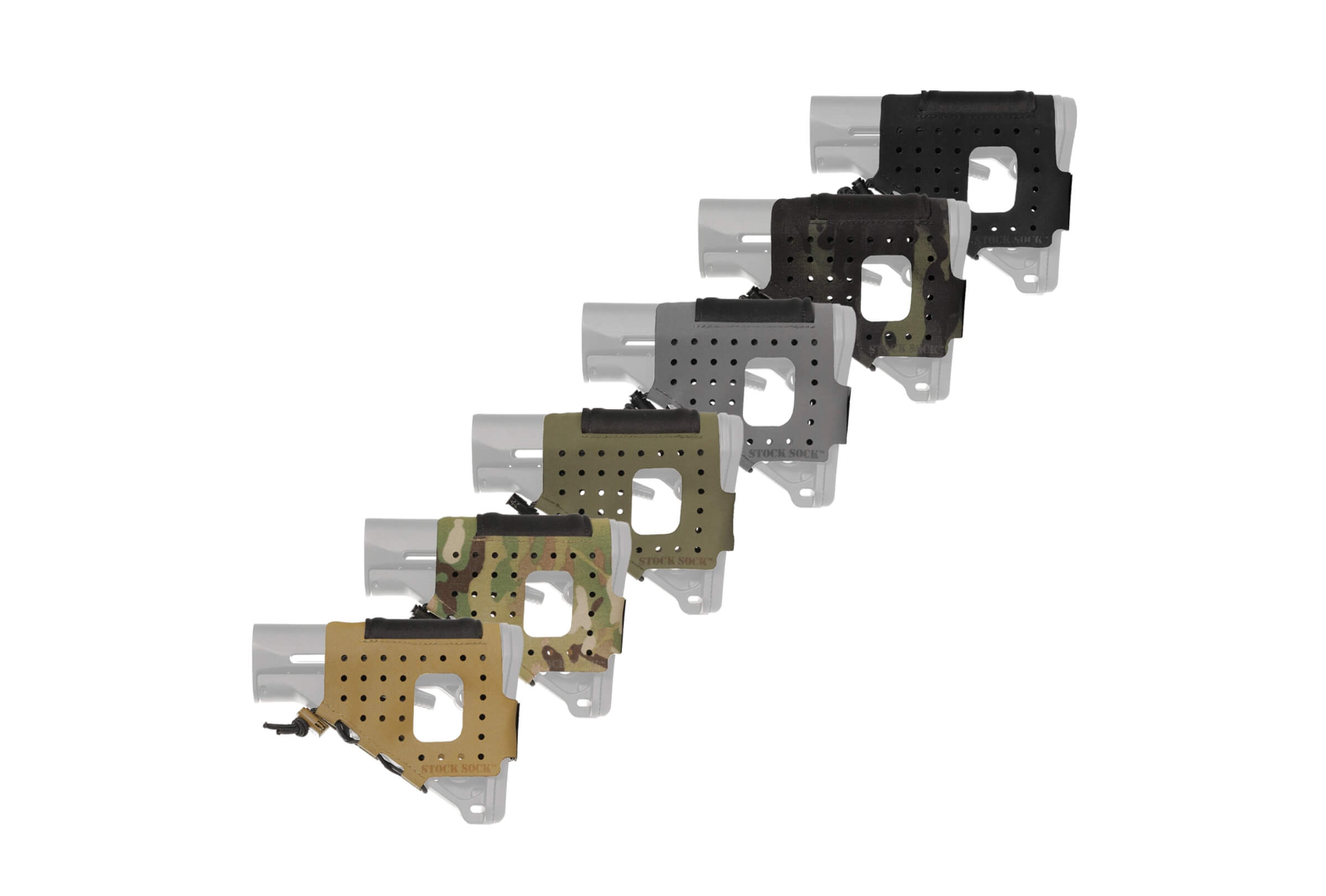 Provides a Perfect Fit for Almost Any Rifle or Situation
From AR-15s to Shotguns to Bolt Action Rifles, the Stock Sock is customizable to fit and ride however you need it and it'll fit nearly all stocks and pistol braces on the market.
The Stock Sock is a utilitarian, extremely lightweight, and modular attachment. The adage of "you fight with what you have" is the theme behind this product. Most homeowners don't throw plates/battle belts and kit on in the middle of a home invasion. Individual Patrol Officers show up to calls with what they have and aren't always able to wait for backup to assist.
The Stock Sock has the ability to carry multiple tourniquets, needle decomp, chem lights, wound packing material, or whatever else you want to keep on your stock. It can also be used to stow and manage a sling for storage or vehicular transport.
Compatible with most common AR stocks. Modular mounting is user configurable. Includes extra bungee cord and padded cheek rest. Window cuts allow for QD Sling attachments. Constructed with laser-cut Squadron material.
The Stock Sock is available for purchase here.
Train Hard. Train Smart. Keep Your Friends Close and Your Gear Closer.